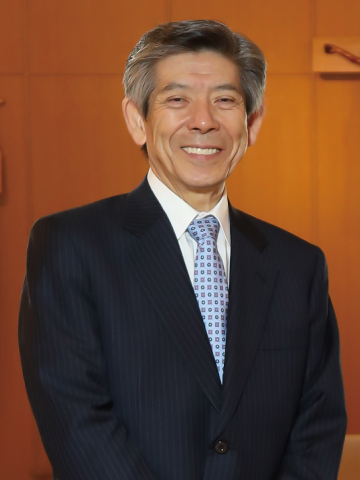 To educate talent based on Christianity is our immutable guiding principle. To be active in the age of globalization and the knowledge society, in which the transformation of society is occurring at an increasingly faster pace than ever before, unconventional thinking and spontaneous action are indispensable. These abilities also lead to the discovery and solutions to problems around us, and can be referred to as the power to win through. To cultivate this power requires not only capabilities of imagination and analysis but also specialized skills backed up by a broad cultural background and an awareness of global issues such as Sustainable Development Goals (SDGs).
For more than half a century, our university has established environments for the study of economics, business management, tourism studies, international culture, and healthcare, such as rehabilitation, based on our educational and research traditions. We have continued to encourage a wide range of international exchange programs under the concept of "Global Campus" in collaboration with overseas associated colleges and universities through mutual exchanges of students and scholars. By offering small-class education, fieldwork, and Project-Based Learning (PBL), our university has also consistently implemented educational programs that assist students to establish their own identities and strengthen their ties with society. We also emphasize career education enhancing fundamental capabilities for working members of society and preparation for state examinations that enable students to gain licenses as physiotherapists or tax accountants, for example. Thus, our university offers diverse opportunities for students to become equipped with the power to win through.
Let us study and grow together!